Yep… we're giving something else away!! Actually a lot of something else, 15 of them to be exact!
Review and Giveaway: Death Note Limited Figure Collection Cellphone Charm from Strapya World @ DragonSteelMods
I think most of us have a fascination with Japan, be it for their Anime and Manga or just for their sometimes very off the wall stuff they come up with. Cellphone Charms are very popular in Japan and are slowly getting popular here in the United States, our friends at Strapya World have sent me a full set of Death Note cellphone charms for review and to giveaway. It's actually two full sets, or sixteen pieces, and these things are excellent in their quality and in the details that went into making them. So read on to learn more about them and how you can win one of fifteen Death Note Cellphone Charms, yep I said fifteen because I'm keeping one for myself….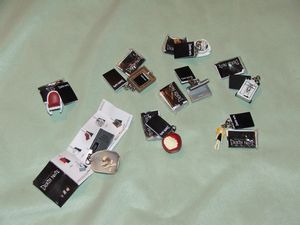 And this is just the beginning of the freebies, Strapya World also sent me a few other things to give away to everyone as well!!!!
So, get on over there and find out how to win one of these 15 excellent quality cellphone charms and I'd be real happy if you'd spread the word about the contest with a blog post as well!!