Ok, I'm thinking doing it this way.
On your blog make a post about and link to my contest at DSM and my blog to this post .
At the end of the month I will choose 2 people who posted about my contest and let them choose any two things from the list, and I will choose 5 more people to send one of the Super Mario Brother key chains to.
Here's the list:
Futura Laptop Desk from LapWorks
Slim Keyboard + Num Pad from Brando WorkShop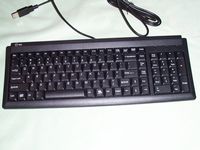 Thermaltake iXoft Notebook Cooling Pad
Apiotek InnerOne Shock-proof Notebook Inner Bag
USB Retractable Fish Mouse from USBGeek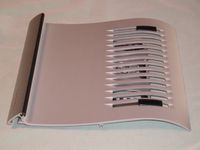 SteelPad QcK heavy Pro mousepad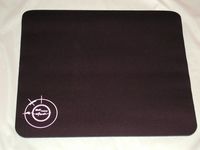 HUMPING DOG USB Gadget from Strapya World
USB Missile Launcher from Brando WorkShop
So.. to recap… to enter link to my Contest over at DragonSteelMods, and link back to this post. To be sure you are entered please leave a comment here as well. At the end of September, 7 winners will be drawn, two of which will get to choose TWO things from the list and the other five winners will get a Super Mario Brother Squishy Keychain!!
Pretty easy right?
But, somewhere in there I want the anchor text 'gadgets' linking to www.dragonsteelmods.com and the anchor text 'blog contest' linking to this post. You can use whatever you want to link to the contest at DSM, like 'September Giveaway at DragonSteelMods' would work fine